All our affiliates provide the highest levels of service,
planning a guest arrival affair and itinerary is no problem for us and our affiliate partners, Yacht parties to wine tours or even mansion parties in some of Cape towns finest estates
Looking for a wedding planner with the skills to ensure your day be nothing less than spectacular look no further, find a stylish ride to get you to the church on time, african dancers to create a buzz before the dance floor kicks off, its all ready at your request.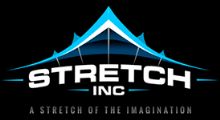 Stretch Inc
Stretch Inc is a young and dynamic Bedouin tent rental company, making a solid name for themselves in the events circuit in Cape Town. The company prides itself on its professionalism, reliability, and its beautifully rigged structures – at the most competitive rates around.
Always stretching the imagination, this company has a bright future
Sexy Clifton Yacht Parties
Party with us as we cruise along the gorgeous coastline to drop anchor at Clifton 4th beach Private charters or our regular Sunday parties this summer.
We offer bachelor and bachelorette parties, private birthdays and more
Classic Cats Car Hire
Classic-Cats is the leading luxury classic car hire specialists in the beautiful Cape Winelands.
Working in the events industry for over a decade, organising parties, weddings and shows in a variety of locations, I have discovered how much I love my job and take huge pride in creating fantastic results for clients.
Most recently I spent three years as a wedding planner for a London based agency where I found my niche in organising weddings and have now established myself as a freelance bespoke planner specialising in destination weddings in both Europe and South Africa.
With clients from across the globe, I have worked with a diverse range of venues, working to a great many requests and various briefs. Working closely with couples to create their perfect day, seeing beautiful, emotive end results makes this one of the most fulfilling careers I have had
Despite the huge variety of events, weddings and clients, one element remains a constant … the personal touch.
"Our philosophy is that each wedding and event should be personal, unique and memorable."
The founder, Nicola Gibberd, has passion, knowledge and industry experience, which together with a trusted network of top service providers, enables Nicola Jane to provide the very best service to our clients. With extensive experience in coordinating luxurious weddings in South Africa, the team is proud to be considered the wedding planners of choice for couples, local and international, seeking a prestigious Western Cape wedding.
Our philosophy is that each wedding we design and manage should be personal, unique and memorable. To achieve this, our services are tailored to meet our clients' individual needs and requirements, ensuring the finest details are taken care of so that our clients, and their guests, can relax and enjoy the experience of their special day.
With a track record of excellence, Nicola Jane is proud to have created a portfolio of luxury, traditional and multi-cultural weddings with clients from all over the world.

Mosaic Wedding Company
Cara Lee is a Cape Town based Wedding Planning expert who is inspired by her bride and groom's unique love stories. As a young girl she always admired the loving marriage and happiness that her Irish Grandparents shared for 51 beautiful years. Her mission is to work together with her couples to help create an unforgettable day that bride, groom and guests will talk about for years to come.
She often works with overseas couples and helps them plan not only their wedding day but their entire itinerary, while helping them to experience and enjoy the beauty of Cape Town.
Tulu Entertainment
Tulu Entertainment is based in Cape Town, we specialise in corporate entertainment for functions, year-end functions, entertainment, product launches, openings, promotions, hosting, birthday parties, bat mitzvahs and events. All professionals with highly rated resumes to cover any event or function.
Our dancers and performers are known nationally and internationally for their screen appearances in commercials, film, TV series, Reality TV, music festivals, dance festivals, dance workshops and many more. We supply dancing acts for the following genres: contemporary, ballet, jazz, African, Broadway, Latin, hip hop, breaking, freestyle, jive/rock 'n roll, acrobatics, aerial acts, strength acts, adages, you name it… we do it.
Tulu also provides beautiful and bubbly hosts/hostesses, promotion girls/guys and in-store activation models.