All our affiliates provide the highest levels of service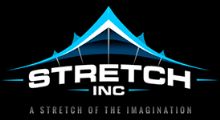 Stretch Inc
Stretch Inc is a young and dynamic Bedouin tent rental company, making a solid name for themselves in the events circuit in Cape Town. The company prides itself on its professionalism, reliability, and its beautifully rigged structures – at the most competitive rates around.
Always stretching the imagination, this company has a bright future
Sexy Clifton Yacht Parties
Party with us as we cruise along the gorgeous coastline to drop anchor at Clifton 4th beach Private charters or our regular Sunday parties this summer.
Classic Cats Car Hire
Classic-Cats is the leading luxury classic car hire specialists in the beautiful Cape Winelands.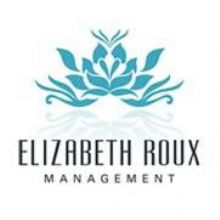 Elizabeth Roux Management
At Elizabeth Roux Management our passion for events, dedication to detail and professionalism are valued by our clients, who can relax and be confident that their event is going to be well managed and successful. Let us manage your next corporate gathering, product launch, wedding or party.
From intimate dinners parties to large corporate events hosting thousands of people you can relax with the knowledge that you are in great hands. We shall take care of everything from concept to implementation of your event so you wont have any anxieties. We work with a team of suppliers who are as dedicated and passionate as we are, with many years of experience in the industry
Mosaic Wedding Company
Cara Lee is a Cape Town based Wedding Planning expert who is inspired by her bride and groom's unique love stories. As a young girl she always admired the loving marriage and happiness that her Irish Grandparents shared for 51 beautiful years. Her mission is to work together with her couples to help create an unforgettable day that bride, groom and guests will talk about for years to come.
She often works with overseas couples and helps them plan not only their wedding day but their entire itinerary, while helping them to experience and enjoy the beauty of Cape Town.
Tulu Entertainment
Tulu Entertainment is based in Cape Town, we specialise in corporate entertainment for functions, year-end functions, entertainment, product launches, openings, promotions, hosting, birthday parties, bat mitzvahs and events. All professionals with highly rated resumes to cover any event or function.
Our dancers and performers are known nationally and internationally for their screen appearances in commercials, film, TV series, Reality TV, music festivals, dance festivals, dance workshops and many more. We supply dancing acts for the following genres: contemporary, ballet, jazz, African, Broadway, Latin, hip hop, breaking, freestyle, jive/rock 'n roll, acrobatics, aerial acts, strength acts, adages, you name it… we do it.
Tulu also provides beautiful and bubbly hosts/hostesses, promotion girls/guys and in-store activation models.
Adding to our books, we have professional photographers on call to capture the event or function. We have qualified professionals who strive to bring perfect images to our clients of their amazing day or night – wedding, corporate, event, stock and portfolio photographers available.
To spice things up, we also do matric farewell dances, bachelorettes, wedding dances, wedding flash-mobs, wedding entertainment, children's parties, hen parties, ladies nights and beginner team building dance lessons.